Benefits
Our unorthodox approaches to IVR building mean that we've created a feature-rich solution showcasing the following benefits and many more:
Lowered Agent Handling Time
Transform collates data within the IVR so that your agents don't have to. This drives down the amount of time that your agents spend collecting repetitive information.
Improved Customer Experience
Transform learns from your customers' previous interactions with you so they can quickly be put through to the right department when they call subsequently.
Reducing Cost
By automating your IVR, increasing agent retention and improving first call resolution, Transform's intelligent routing reduces costs in a multitude of ways.
How Transform Helps
Running A Contact Centre
By alleviating many of the reasons that customers dread calling a business, Transform allows your contact centre to run more efficiently. Reduced agent handling times mean lower queuing times and integrated reporting systems allow you to find out what's REALLY happening.
Managing Customer Experience
Transform enables you to gather data, cut down waiting times and route your customers to the agents who are best qualified to deal with their queries. Reduce the amount of work that your customers need to do to operate your IVR system and they'll thank you for it!
Identifying and Verifying Customers
Transform taps into customer data to give each customer the same experience they would with a well-trained contact centre agent. Using database integration, Transform gathers information about the customer which can be used to put them straight through to the right person.
Challenges
For businesses who need to differentiate themselves from their competitors, Transform's approach to an IVR system can help with the following challenges:
Providing a Positive Customer Experience
Reduce customer effort and place them at the heart of each communication with an exceptional IVR system that uses machine learning to help them along each step of their journey.

Multi-Channel Efficiency
Understand exactly where your calls are coming from with Transform's call-based automation, then customise your call routing strategy in line with your marketing efforts.
Keeping Costs Low
By reducing agent handling time, Transform reduces the overall costs of your call centre. It also helps reduce costs associated with customer experience issues and automation.
Videos
Want to see more? Take a look at our 1 minute explainer videos
Transform helps businesses who want to manage inbound calls by lowering agent handling time, reducing queue times and increasing customer satisfaction.
PayGuard® helps businesses who want to verify callers' identities by automating the process, reducing manual verification, enhancing security and improving the caller experience.
inSurvey® helps businesses who want to learn what their customers think, using a truly unique approach that eliminates cherry-picking, engages agents and ascertains the truth.
Clients' Testimonials
The best way to be assured is to hear what other say about us


The Fusion Telecom automated solution represents our first dive into this area of new technology and we've been extremely pleased with the close support, ingenuity and attention to detail from them in creating and rolling out this imaginative solution.


After working with BT for many years, we ported our numbers to Fusion Telecom in 2003. The difference in customer service and solution delivery has been remarkable. They've worked with us to help develop our inbound call handling and a 'real time' disaster recovery solution.


We have worked with Fusion Telecom for over 5 years and in that time we have worked through many changes in the telecoms environment. They have completed this without issue and with clear timescales. The results meant that the use of our NGN services has been something I need not worry about.

The Paragon Group of Companies and Fusion Telecom have been working together since 2007 for the supply of inbound telephony and DR services for several operational departments within our organisation. Through this we have forged a successful partnership.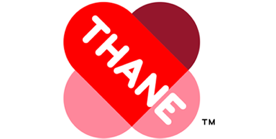 Having worked with Fusion Telecom for over three years now, I can sincerely say that it has been a pleasure. The level of professionalism and service, coupled with the fantastic advice and efficient support that we have received, has been invaluable to our company.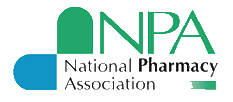 I just wanted to say thank you to you and your amazing team at Fusion Telecom for your support, creative thinking and flexible approach to solve our complete telephony PCI compliance. ...We are now using the PayGuard solution across the business and it has been very well received.
Already using our systems?
Contact Us
Drop us a line and we'll contact you shortly
Other Services